By default, Apple locates the Dock at the bottom of the Mac's screen. If that location interferes with you seeing as much of your document windows as you'd like, you can set it to appear only when you move the pointer to the bottom edge of the screen. But there's a better way: put the Dock on the side of the screen where there's plenty of horizontal room and it won't get in the way of most document windows. Open System Preferences > Dock, and select Right or Left from the Position on Screen radio buttons.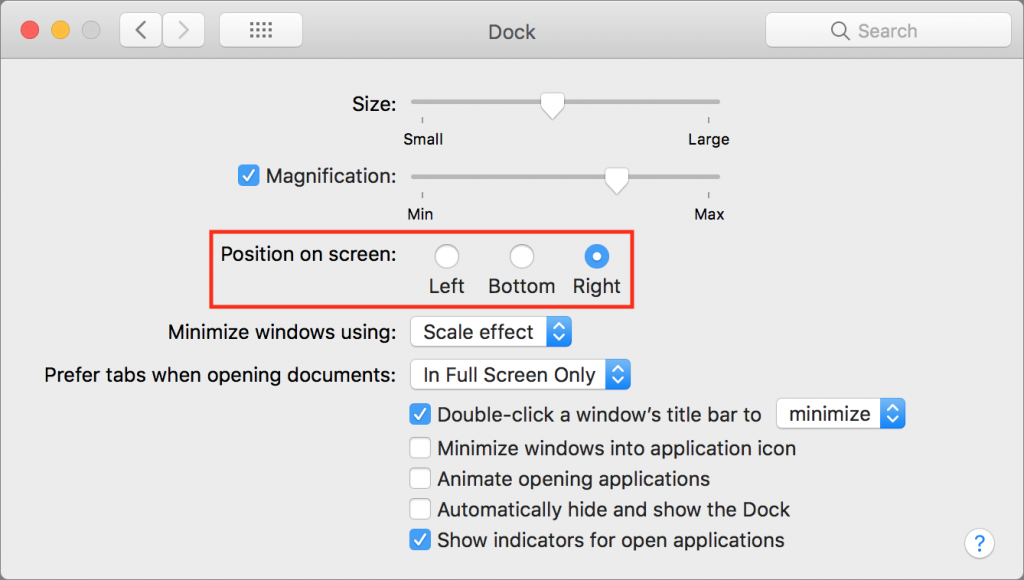 ---
Would you like to be a Power User? Sign up for "The Fix" our Mac Tips and Tricks newsletter
here
.
If you have any questions you can reach
The MacGuys+
at 763-331-6227 or schedule an on-site visit
here
Best Mac Repair Minneapolis!