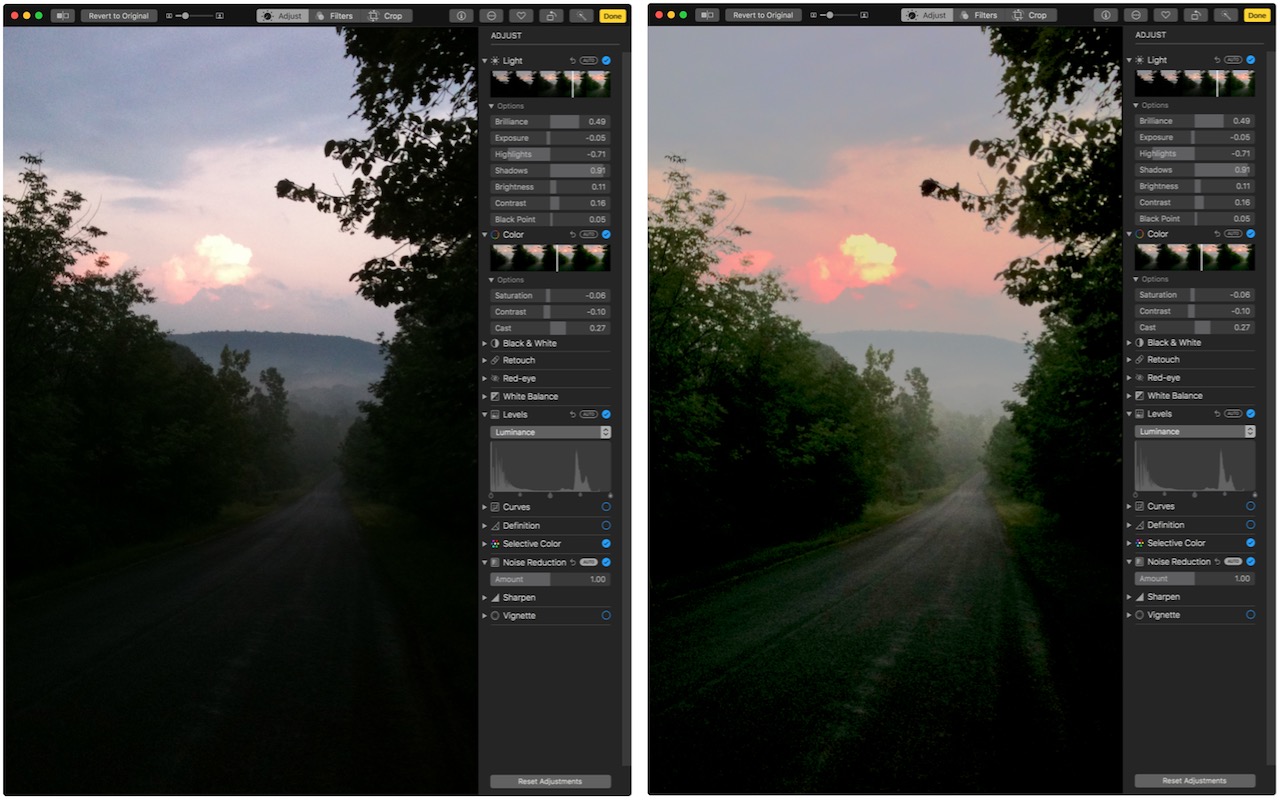 Photos on the Mac provides so many editing tools that it's easy to lose track of how an edited image compares to the original. You can always use the Revert to Original command and then undo it, but that's fussy. Instead, Photos provides a Show Original 

button in the upper-left corner, between the window controls and the Revert to Original button. Click and hold it to see your original image; let up to see the edited version again. Even easier, press the M key on your keyboard. The only thing either of those techniques won't do is show the effect of cropping; to see the uncropped original, press Control-M. And if you just want to see how a particular set of adjustment controls affected the image, click its blue checkmark 

to turn it off and back on.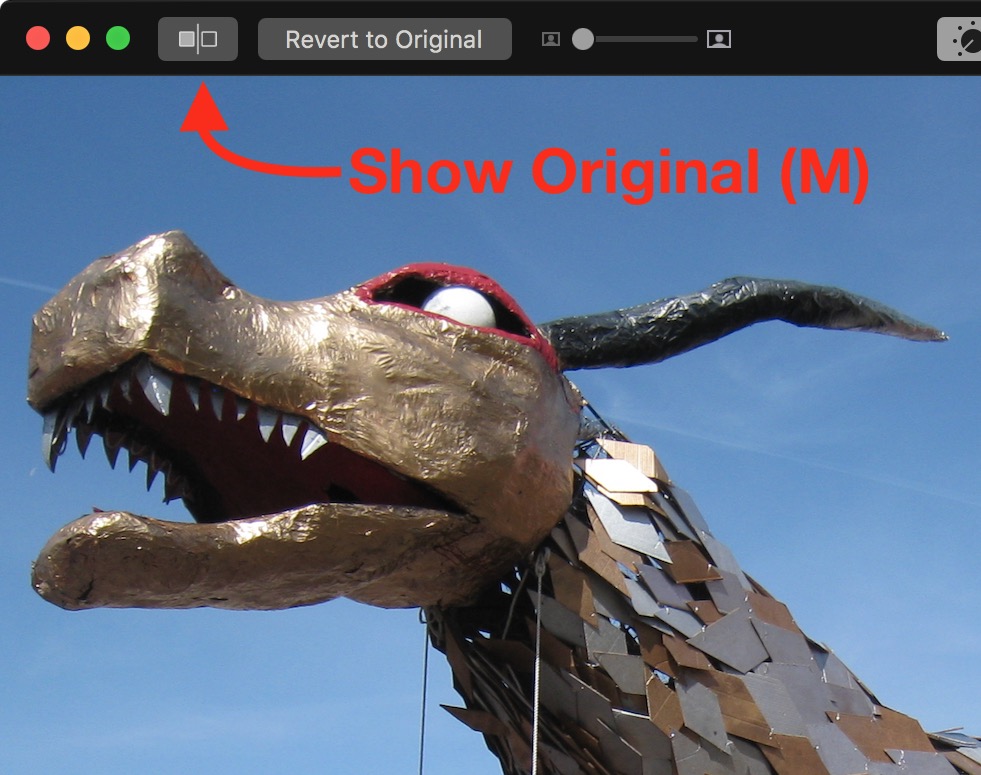 If you need a bit more processing power for your photos you can always go to our old standby, Photoshop. If you're looking to save a few bucks over Adobes monthly subscription here are some ideas for alternatives for Photoshop to check out. This article from our friends at Digital Software Products.
---
Would you like to be a Power User? Sign up for "The Fix" our Mac Tips and Tricks newsletter
here
.
If you have any questions you can reach
The MacGuys+
at 763-331-6227 or schedule an on-site visit
here
Top Apple Repair Minneapolis!