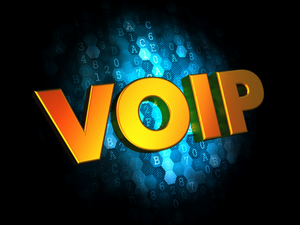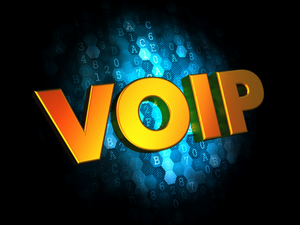 VoIP stands for voice over internet protocol, and the technology has been around since 1993, allowing companies to save money and improve productivity.
VoIP is a method that allows you to transmit phone calls from your business through a local area network instead of through traditional telephone services. As a result, companies that use VoIP enjoy reduced costs, better customer satisfaction, and greater flexibility compared to standard telephone services. Here are some top reasons businesses should start using VoIP right now.
Reduce Phone Costs
One of the main reasons businesses want to implement VoIP services is to avoid paying high monthly rates for phone systems. In fact, some telecom services offer low rates, specifically to companies with a low amount of outgoing calls. Using VoIP services means businesses can lower their phone costs by making less expensive per-minute rate-based connections rather than a traditional landline connections. Often VoIP services costs are between $17-$22 / phone, it is worth checking around to find the best deal. Working with your IT partner is the best place to start this search. Often your IT provider has connections that can save you even more money, provide more options when getting bids, and usually get you a higher guaranteed support response times. Do not get trapped in looking at only a few "local" options, often they will cost you much more, be sure to get bids from multiple vendors and a good IT partner can help you with this. Getting a good VoIP provider isn't a local search, this isn't like the days of getting a local phone company, the internet is a big place, and providing amazing service doesn't mean a local company for VoIP - remember there won't be a box on the wall to service so it is unlikely you will need boots on the ground to trouble any issues that your current IT provider won't be able to manage.
Enhance Customer Service with Voicemail
When a person calls your company and can't reach a specific individual, VoIP technology allows them to leave notes through voicemails so the individual they're trying to reach will receive the message. This feature is vital to keep in touch with your clients. Remember that when customers feel ignored or left alone, it can drastically impact your business's reputation.
Improve Employee Productivity & Engagement Rate
VoIP technology provides real value when it comes to employee productivity. For example, employees using modern internet protocols can conduct video conferences, online meetings, webinars, and presentations, enhancing employee engagement. Also, workers in various states and countries can access corporate resources and collaborate seamlessly.
VoIP technology allows businesses to cut their telecom expenses while improving productivity and reducing the need for on-site technical support. VoIP is an easy way to upgrade your business phone service and make it more efficient. In addition, VoIP provides a cost-effective, enhanced experience for customers, making it appealing to business owners.
---
Would you like to be a Power User? Sign up for "The Fix" our Mac Tips and Tricks newsletter
here
.
If you have any questions you can reach
The MacGuys+
at 763-331-6227 or schedule an on-site visit
here
Trusted Mac IT for business owners in Minneapolis, St. Paul, Twin Cities Metro, and Western WI Area! Nation Wide, Co-Managed, Work Anyplace Mac IT Support.