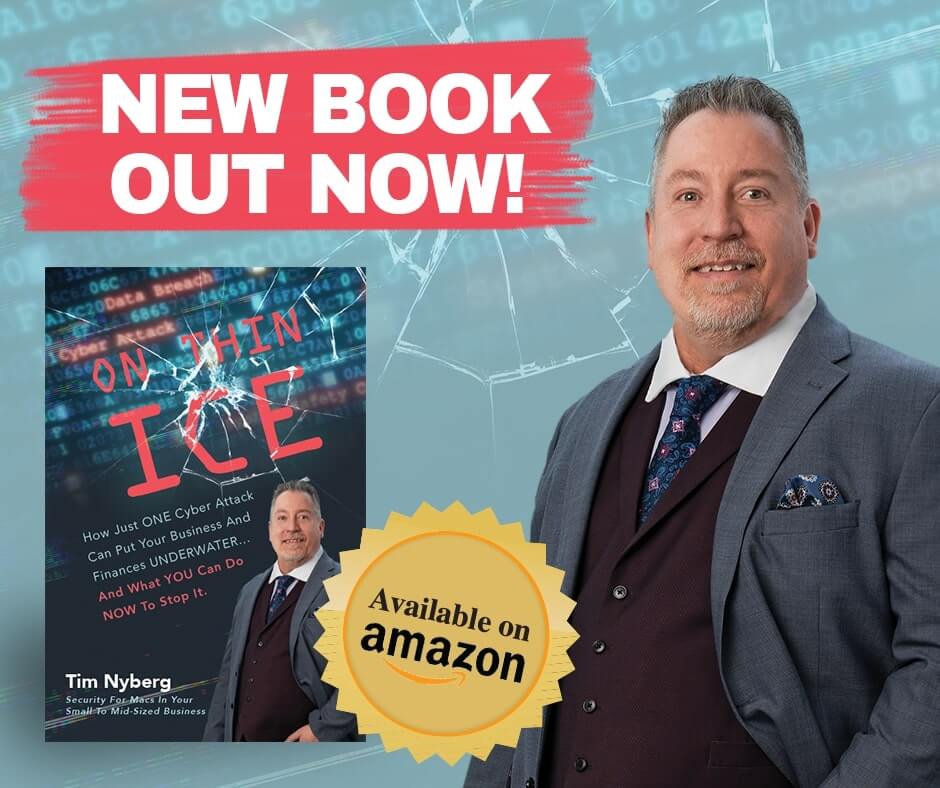 Is Your Business Treading on Thin Ice?
It's not fair! You work so hard to grow your business, and all it takes is ONE cyber-attack from a hacker and your life is turned upside-down. Suddenly, your employees' information, your clients' private data and your financial future are all at RISK! Just one data breach causes a ripple effect that exposes you to theft, liability, fines, lawsuits, lost business, countless hours and the permanent damage to your brand.
But you're not alone! 31 CelebrityExperts® and authors in this book bring over a century's worth of experience in PREVENTING these business-crippling cyber-attacks.
In this important book written for today's business owner and CEO, you'll learn the most effective cyber security solutions to erect a steel wall around your business assets. You will learn:
Why it's no longer a matter of IF small businesses JUST LIKE YOURS will suffer a cyber-attack, it's a matter of WHEN
NINE critical steps you must take now to protect yourself from a data breach that could cost you MASSIVE money, time and quite possibly YOUR BUSINESS
How to PREVENT today's fastest growing and most feared cyber-attack — RANSOMWARE — so you aren't blackmailed for TENS of THOUSANDS of dollars
How to ensure YOUR OWN EMPLOYEES don't accidentally (or purposely) invite cybercriminals onto your network
Why YOUR personal information is probably already on the DARK WEB and what you can do about it now
How to protect your IDENTITY from being stolen, how to keep your data safe in THE CLOUD, and so much more!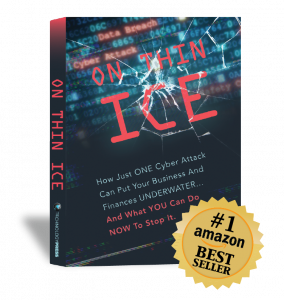 The authors of this book have donated all royalties to St. Jude Children's Hospital. For more information please visit www.stjude.org
An insightful, honest, straightforward, and easy-to-follow anti-cyber attack strategy that every business owner should incorporate into their business from a resourceful Consultant with a wealth of knowledge and experience in a tell-it-as-it-is style that cuts right into the core challenge many of us face in this increasingly virtual world. Kudos to Tim Nyberg!
Jane Hu
Hu's Who Communications
On Thin Ice explains the real concerns you should have as a business owner. Did you know that many data breaches have become the responsibility of the business owners? Yes: that means you! On Thin Ice really helped me understand how one simple misstep can have catastrophic consequences for your business. Read On Thin Ice to make sure you've got your business covered.
Abby Murphy
University of Wisconsin – River Falls
Tim is the go-to expert for not only protecting our Mac-based operating systems but on how to quickly scale our technology. I learned so much on how we can utilize our systems for growth without the risk of being ignorant to potential cyber security issues. Tim's chapter is a must read!
Kim Walsh Phillips
Founder of Powerful Professionals