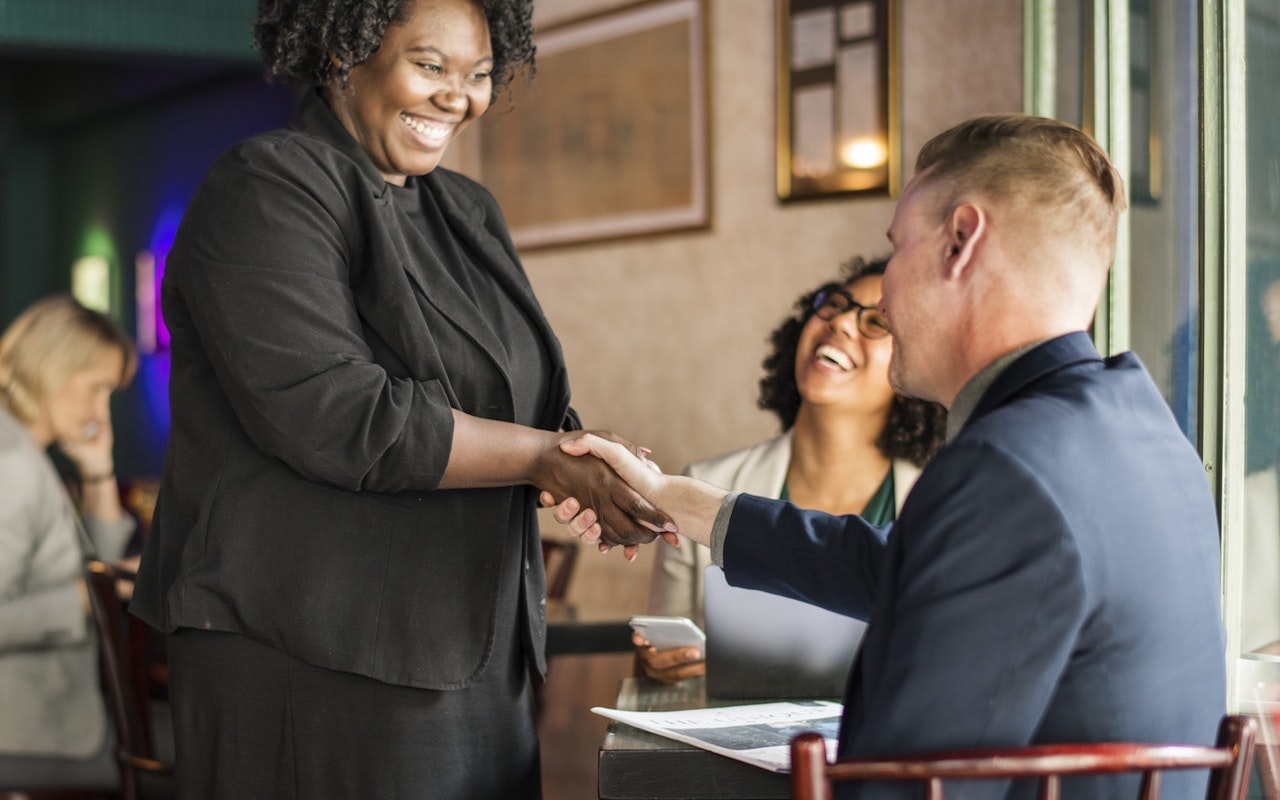 Potential clients sometimes ask why they should work with The MacGuys+ instead of solving their own problems or hiring an employee to manage their IT infrastructure or using an internal staff person like an Office Manager, Designer or Web Developer to help with their IT. It's a fair question, and we're happy to answer it in more detail if you want to chat. But here are a few of the reasons why working with The MacGuys+ is the right decision. All these revolve around the fact that we've been investigating and fixing tech problems for a long time, over 20 years, we're constantly working to stay up with the latest changes, and we're good at what we do. If you don't believe us see what our clients are saying about us.
Save Time
The biggest reason to hire an expert to solve your IT problems is that they can save you time. If you're an individual, it's time you can spend on your real job, with your family, or on your hobbies. For companies, it's time you aren't taking away from your firm's line of business. Time wasted trying to figure out how to solve IT issues is time you are taking away from what makes your company great at what it does, which is why your clients choose you.
Aside from the fact that we'll be doing the work to fix your Mac or get your network operational instead of you or one of your employees doing it, we'll probably be able to finish more quickly than someone who's not steeped in the field. Would you prefer to spend hours on something that would take us half the time?
Using your own internal staff also takes them away from what you hired them to do, your Office Manager, Web Developer, or Designer perhaps? Not that these folks aren't super smart and able to spend hours to figure out your IT issues but how many hours a week are you willing to keep them from the job you hired them for? And what are you going to do when they're no longer with your company? We've been called by more than one business in a jam because the person that was helping with their IT is gone, or unreachable.
Save Money
As an individual, it might seem counterintuitive that paying us will save you money, but it's often true. If you buy the wrong hardware or software, that's a waste of money that could be avoided with our advice ahead of time. For instance, no matter how many ads you see, never get suckered into buying MacKeeper.
For companies, the financial savings are more obvious. Most companies don't have extra employees just waiting to solve tech problems, and hiring a dedicated IT staff will cost vastly more in salary, benefits, and overhead than outsourcing to The MacGuys+.
You could also consider the cost of downtime - more on that later. This has two parts: having a relationship with an IT support team means you have someone to go to that knows your tech setup and can be there to help you when disaster strikes and the consideration of the cost of having all your employees sitting around doing nothing for your business because your network is down or the server goes down.
Reduce Downtime
It's easy for businesses to understand the importance of avoiding downtime. If your phone system is down, customers can't call. If your point-of-sale database gets corrupted, you can't take orders until the backup has been restored. And so on—the point of working with a top-notch Apple professional is that we can help you avoid problems that would cause downtime, and if catastrophe does strike, get you up and running as soon as possible. Having a proactive approach to IT can save you downtime, money, and protect your security and identity.
Individuals might say they're not too worried about downtime, but how long could you go without being able to send or receive email if Mail settings get wonky? Or what would your family think about not having Internet access while you back out of a bad firmware upgrade to your router? It seems trivial but we get clients in the shop every day that are absolutely horrified that they need to go a few days without their computers while it is in for a repair or upgrades. We have all become so dependant on our computers and it just isn't our kids that spend all day in front of these screens.
Not having help with your IT is like saying you don't wear a seatbelt because you've never gotten in a car accident. Wearing a seat belt or having a plan for your IT support is just good risk management. The cost of being proactive is far lower than the potential outcome of letting it ride.
Avoid Incorrect Information
Google is a godsend for figuring out weird problems, but it can also lead less experienced people down a dead-end path or the wrong path altogether. If you don't have years of experience, it's easy to find a web page or YouTube video that sounds helpful but makes the problem worse. We get systems in the shop all the time that someone used a YT video as a guide only to end up with a broken LCD and damaged logic board ($1200 in damage). YT is great but just because you see it on "TV" doesn't mean it is easy for everyone to do or that the info is correct.
For instance, lots of Web articles have advised force-quitting iOS apps to increase battery life, improve performance, and more. Unfortunately, that advice is wrong—force-quitting apps generally hurts battery life and reduces performance. Only force-quit an app when it's misbehaving badly or not responding at all. Ask us before assuming something you've read online is helpful or even correct. The information on the internet isn't vetted, anyone with 2-cents to chime in can post whatever they want to rant about. Right or Wrong.
Benefit from the Big Picture View
Because we live and breathe technology, we have a broad and current view of what's happening both in the industry and with our other clients. We know what new products or services might be the best solution to any given problem, and we can take advantage of our experience with one client to help another.
For example, Apple has officially discontinued its AirPort line of Wi-Fi routers, so we've been comparing mesh networking alternatives, including Eero, Plume, Orbi, AmpliFi, Velop, RUCKUS, Meraki, and more. If you're using an AirPort base station now, ask us which alternative makes the most sense for your installation.
More specifically, because we put the time into understanding your personal or corporate technology footprint, we can use our experience to ensure that everything we recommend will work well together. If you're buying into HomeKit automation in a big way, for instance, you should stick with Apple's HomePod smart speaker rather than competing products from Amazon and Google.
We hope we haven't come off as cocky here—we're certainly not perfect. But we are good at what we do, and we're confident that we can help solve any technical problems you may have. The MacGuys+ has been in business for over 20 years, we've picked up a few things in that time. We have more years of experience than some of the people that want to work on your computer are years old. No offense we all start someplace, but with over 20 years of experience, we've seen just about everything. BTW - did you need help with an Apple II or a Commodore 64 - seriously we have worked on them all.
We are ALL Mac - We are all passionate about Macs and it is our primary and only focus. We feel proper Mac support cannot be provided by those who dabble in Macs, providing it as a "sure, we can do that, too" service, in addition to Windows support. Supporting Macs is not a side-gig for us. It is our gig!
For more details, you can download our report "What Every Creative Mac User or IT Department Must Know About Hiring An Honest, Competent, Responsive And Fairly Priced Apple Consultant." Here.... See the link at the bottom of our home page.
---
Would you like to be a Power User? Sign up for "The Fix," our Mac Tips and Tricks newsletter
here
.
If you have any questions you can reach
The MacGuys+
at 763-331-6227 or schedule an on-site visit
here
Best Mac Repair Minneapolis!