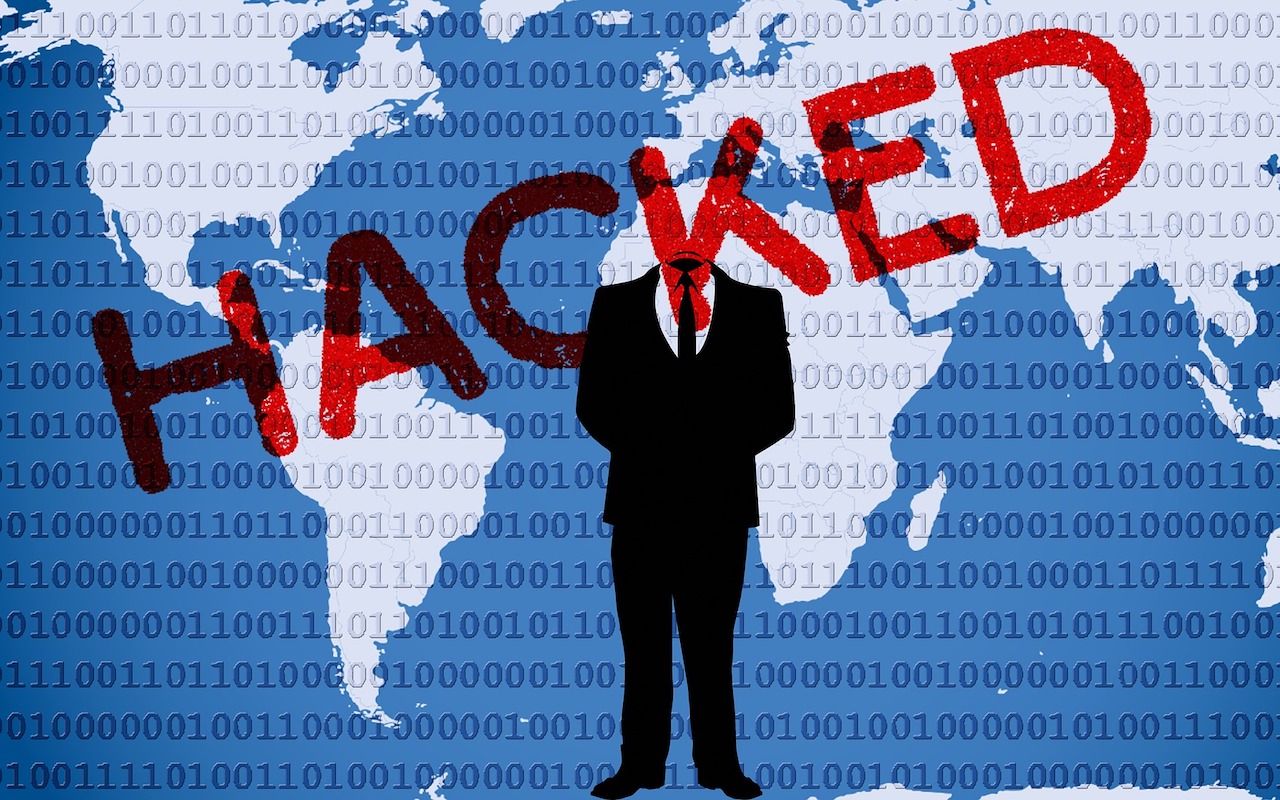 Data breaches have become commonplace, with online thieves constantly breaking into corporate and government servers and making off with millions—or even hundreds of millions!—of email addresses, often along with other personal information like names, physical address, and passwords.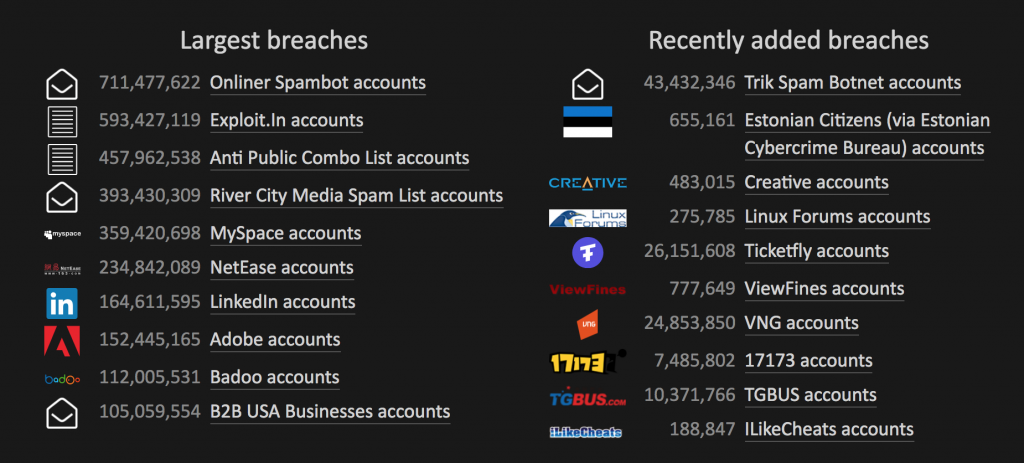 It would be nice to think that all companies properly encrypt their password databases, but the sad reality is that many have poor data security practices. As a result, passwords gathered in a breach are often easily cracked, enabling the bad guys to log in to your accounts. That may not seem like a big deal—who cares if someone reads the local newspaper under your name? But since many people reuse passwords across multiple sites, once one password associated with an email address is known, attackers use automated software to test that combination against many other sites.

This is why we keep beating the drum for password managers like 1Password and LastPass. They make it easy to create and enter a different random password for every Web site, which protects you in two ways.
Because password managers can create passwords of any length, you don't have to rely on short passwords that you can remember and type easily. The longer the password, the harder it is to crack. A password of 16–20 characters is generally considered safe; never use anything shorter than 13 characters.
Even if one of your passwords was compromised, having a different password for every site ensures that the attackers can't break into any of your other accounts.
But password security hasn't always been a big deal on the Internet, and many people reused passwords regularly in the past. Wouldn't it be nice to know if any of your information was included in a data breach, so you'd know which passwords to change?
A free service called Have I Been Pwned does just this ("pwned" is hacker-speak for "owned" or "dominated by"—it rhymes with "owned"). Run by Troy Hunt, Have I Been Pwned gathers the email addresses associated with data breaches and lets you search to see if your address was stolen in any of the archived data breaches. Even better, you can subscribe to have the service notify you if your address shows up in any future breaches. If you're looking for a more in-depth and professional solution contact us about our SafeGuard Shield security plan. We monitor your companies domain for data breaches, specifically monitor additional email addresses of your executives to be sure they haven't be targeted and provide ongoing training for your staff.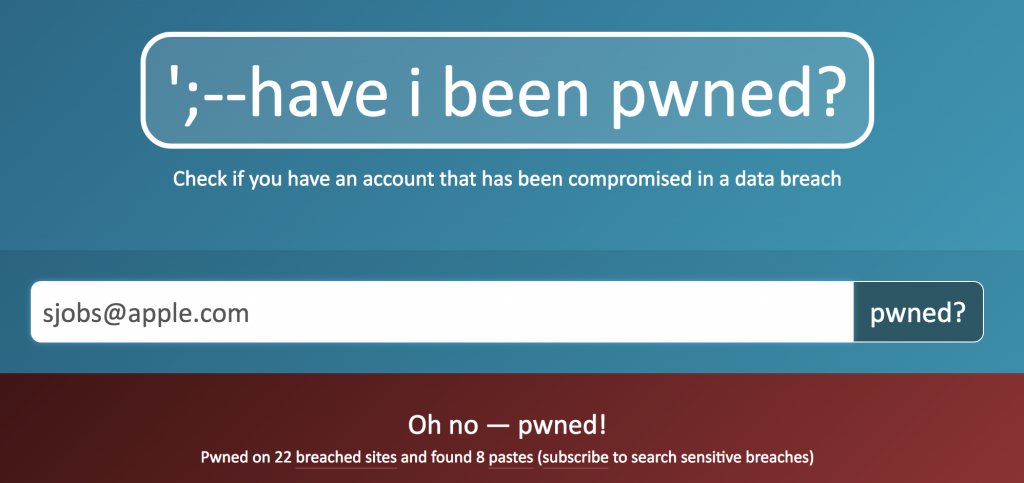 Needless to say, you'll want to change your password on any site that has suffered a data breach, and if you reused that password on any other sites, give them new, unique passwords as well. That may seem like a daunting task, and we won't pretend that it isn't a fair amount of work, but both 1Password and LastPass offer features to help.
In 1Password, look in the sidebar for Watchtower, which provides several lists, including accounts where the password may have been compromised in a known breach, passwords that are known to have been compromised, passwords that you reused across sites, and weak passwords.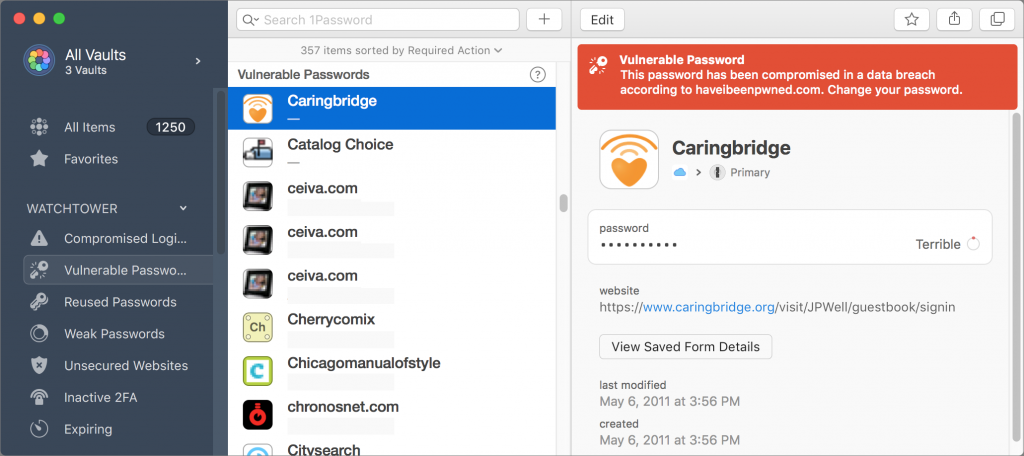 LastPass provide essentially the same information through its Security Challenge and rates your overall security in comparison with other LastPass users. It suggests a series of steps for improving your passwords; the only problem is that you need to restart the Security Challenge if you don't have time to fix all the passwords at once.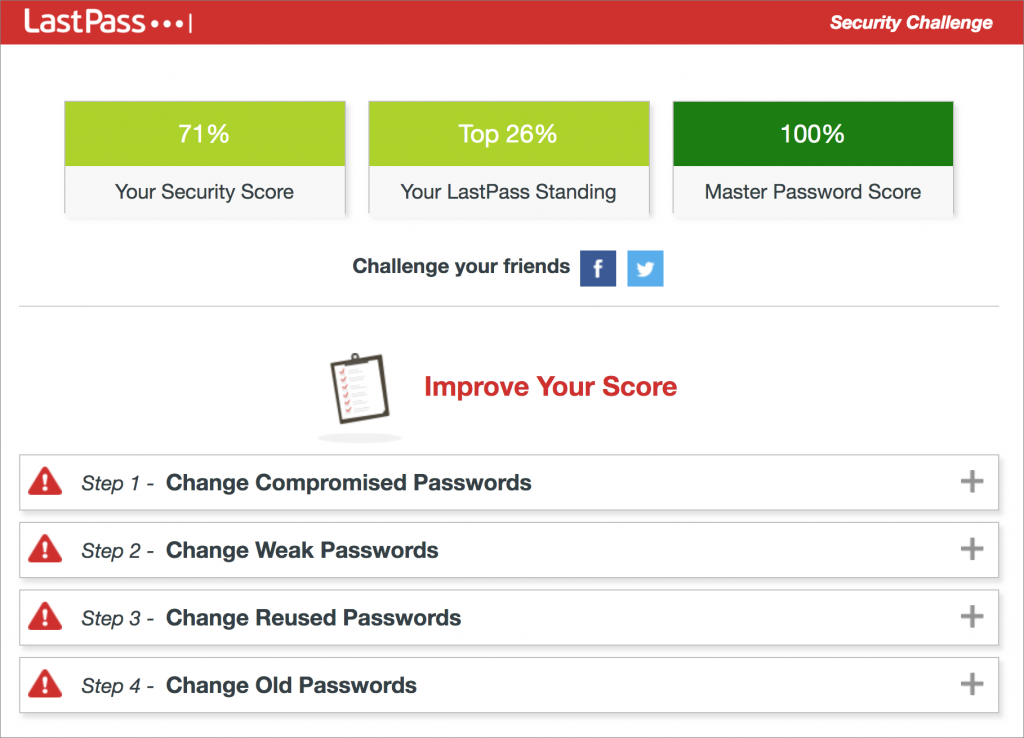 Regardless of which password manager you use, take some time to check for and update compromised, vulnerable, and weak passwords. Start with more important sites, and, as time permits, move on to accounts that don't contain confidential information.
These tools do take a little getting used to and setting up. If you are ready to take the next step in your online security pick a couple sites to practice on that won't lock you out if you try the wrong password more then a few times. Once you've masted setting up a few sites you can start adding in all your other sites as you visit them.
1Passowrd is also great for storing all the serial numbers for your software, information about your Credit Cards, and pretty much everything you want to keep safe.
---
Would you like to be a Power User? Sign up for "The Fix" our Mac Tips and Tricks newsletter
here
.
If you have any questions you can reach
The MacGuys+
at 763-331-6227 or schedule an on-site visit
here
Best Mac IT Support Minneapolis!