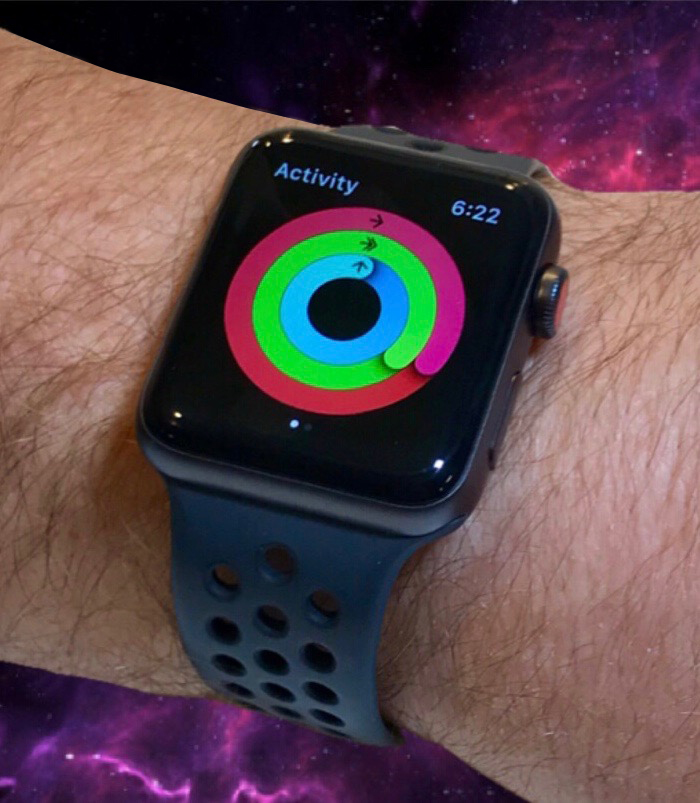 The Apple Watch and all the new HealthKit connected apps are adding a new level of geeky fashion to exercise. I think I spend at least as much time looking at all the data as it comes in as I do exercising now.
Having such easy access to stats like heart rate, sleep patterns and exercise goals is a great way for me to stay motivated enough to actually work on these things. Recently I picked up an Apple Watch III and after a little research, the first three health apps I got were AutoSleep, HeartWatch, and WaterMinder. Armed with these and the built-in Activity Monitor I was ready to hit the gym with renewed motivation and new technology.
The Apple Watch is pretty amazing, but in my opinion, one of the greatest features of the Apple Watch are all the apps that can help us improve our health and quality of life, crowdsourcing some health-related data collection and potentially saving you and the hospitals some cash in medical tests at your next doctor visit. Don't get me wrong; playing your favorite tunes or taking a phone call from your wrist is pretty cool; Captain Kirk would be envious, but some of these health-related apps have the potential to make a difference. Even if it is just helping you stay motivated.
You should consult your doctor if you think you're having any serious issues, but technology like the Apple Watch has made collecting and sharing data a breeze. The built-in HealthKit technology and apps like AutoSleep and HeartWatch are just a few such examples. Not to say buying an Apple Watch is a cheap option, but compared to a sleep study that could cost thousands, an Apple Watch purchase could make sense if you're looking for a little more information about your health or just want to monitor your sleeping patterns or keep an eye on your ticker. Here are a few apps you may want to check out that I personally found very useful and a lot of fun over the last few weeks.
AutoSleep. Auto Sleep Tracker for Watch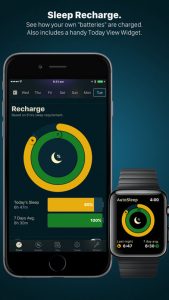 I've been using this for about a couple weeks to track my sleep. It's been very interesting to watch the data come in, how many hours of sleep, how fast I fall asleep, my heart rate over the night, how often I get up and when I'm getting deep sleep. As I've said I'm sure this isn't a replacement for a full-blown sleep study but if you want a good idea of what is going on after the lights go out this app may be worth checking out.  I'm not a big fan of spending more than 99 cents on an app, but I can happily report the $2.99 I spent on this app was well worth breaking my personal spending limit.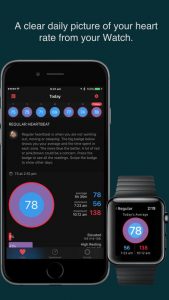 This app gives me a snapshot of my heart rate over the day, during the night, and when I work out. It allows me to start and stop various workouts and track my warmup, exercise and cool-down heart rate and duration of the exercise session. Also, $2.99 on the App Store and out of my comfort zone for app prices I was pleased with this purchase as well. I may have to revise my spending limit; these apps have proven to be worth every penny. I'm looking forward to starting my New Year's resolutions armed with some technology to keep me motivated and on track.
WaterMinder, Track water intake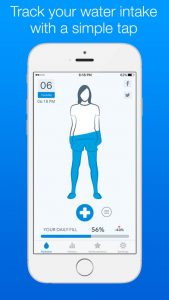 This app is pretty clear-cut; it helps you to track your water intake. If you're one of those that has a hard time keeping up with your water intake this is a nice app. It isn't as complex as the HeartWatch or AutoSleep but if your goal is to get that water intake up this is perfect. The app uses the info from Apple HealthKit to calculate how much water you need every day. It even takes into account the weather in this calculation. Well worth the 99 cent fee.
HealthKit is Apple's framework designed to manage healthcare and fitness apps, allowing them to work together collecting all that health data from compliant apps in one place, the Health app. I've been using the Workout Activity "Outdoor Walk" and "Indoor Walk" to help me track some of my exercises; I love it. You can easily share your daily activity status with your family; my kids love to remind me that they have 2500 more steps than I do every day. Sharing your Activity status is a great way to stay motivated to take an extra trip around the block.
We all love to save money! For the cost of an Apple Watch and a few apps, you might be able to save yourself a little cash at your next doctor visit. Not that an Apple Watch is a replacement for a consultation with a healthcare professional, but if you ever wanted to know more about your sleeping patterns or monitor your heart rate these apps work great and offer a great way to get a deeper insight into your personal health. Once armed with the kind of data you (and your watch) can now collect you might be able to have a more educated conversation with your doctor at your next office visit. HealthKit technology has the potential to save you and your supporting hospitals a lot of money and time. More information can only lead to better decisions. Although I can't find any simple and easy way to share this with your doctor other than pulling out your iPhone and sharing the data off the screen I expect this is something that will be changing as the technology gets more integrated into the healthcare system.
Like the iPhone has done to the disposable camera, GPS and calculator markets I think the Apple Watch could do in the medical industry. Steve Jobs truly changed the world in many small ways. You may consider your iPhone or Apple Watch a costly investment but when you consider you've potentially replaced your GPS, camera, and calculator with one device that is also your phone, the value is there. The Apple Watch is in the same league, as it makes the collection of data easier and the amount and depth of data increase with every update. The next time you go to Walgreen's you may find that what you're looking for may now be available on your Apple Watch. Hospitals are already well on their way testing out integrations with HealthKit, the Apple Watch and their existing systems.
These tools are clearly here to stay. It will be interesting to see what and how these things evolve. There are several more awesome apps out there to help track all aspects of your health including tracking some activities I'll leave to your imagination.
More Apple Watch guides
7 Great New Features in watchOS 4
Set up Apple Pay on Apple Watch
---
Would you like to be a Power User? Sign up for "The Fix" our Mac Tips and Tricks newsletter
here
.
If you have any questions you can reach
The MacGuys+
at 763-331-6227 or schedule an on-site visit
here