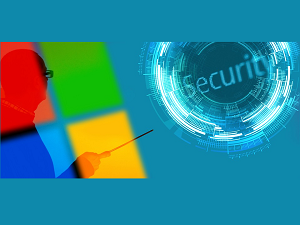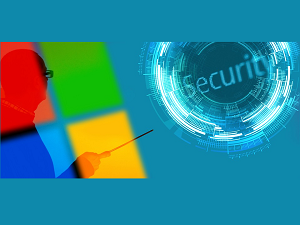 Another week, another Microsoft "End of Life" reminder to write about.
This time, it's Windows Server 2012 R2.  If you're a user, then you're probably already aware of the looming deadline. If you've blocked it out of your mind, or if you've missed the notifications that Microsoft has been sending out, here's what you need to know.
The End-of-Life deadline for Windows Server 2012 R2 is October 10, 2023.  If you have not begun making transition plans, now is the time to do so.  Beyond that date, you'll no longer receive regular patches or security updates which will put your company at risk.
To minimize that risk, Microsoft recommends updating to Windows Server 2019 at your earliest convenience.
It's also worth mentioning that Server 2012 R2 will follow Microsoft's "Fixed Lifecycle Policy," which means it has 5 years of mainstream support plus an additional five years of extended support.
During the mainstream support period, the product receives all updates and support.  During the extended support period, users stop getting non-security-related updates.  Once the extended support period ends, all updates cease. Thus, End of Support.
If you're evaluating the October 10th 2023 deadline with a pit in your stomach, it's worth mentioning that customers who need more time can opt-in for a paid plan called "Extended Security Update" that gives you another three years, but that's a hard deadline.  After that, there is no more support no matter how much you offer to pay.
The cost of the "Extended Security Update" gets more expensive in each of the three years it's offered. It amounts to 75 percent of License Cost for year one, 100 percent for year 2, and 125 percent for year three. If you need the extra time to transition away from Server 2012 R2, you may consider that to be money well spent.
In any case, the time to start making plans is now. With all this Server talk out of the way it may also be time to consider moving away from an overpriced local server and getting a NAS, network attached storage, or considering a cloud solution. With the work from anywhere world upon us, it is really time to look at some other options.
---
Would you like to be a Power User? Sign up for "The Fix" our Mac Tips and Tricks newsletter
here
.
If you have any questions you can reach
The MacGuys+
at 763-331-6227 or schedule an on-site visit
here
Trusted Mac IT for business owners in Minneapolis, St. Paul, Twin Cities Metro, and Western WI Area! Nation Wide, Co-Managed, Work Anyplace Mac IT Support.