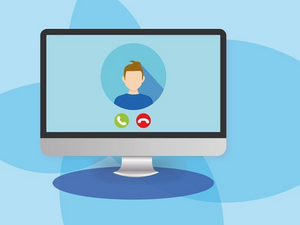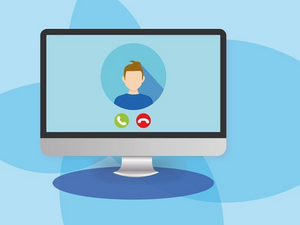 Voice over IP, or VoIP, has become increasingly popular among business owners. However, many business owners ask if VoIP is viable in a landscape where many voice systems are either no longer supported or cost a fortune to upgrade.
Your business relies on a consistent and secure communication network. Therefore, choosing the right voice-over IP solution is crucial for your business. Here are three things to look for when trying to find a voice-over IP solution for your business.
Quality of Service – One of the biggest issues with traditional phone systems is the inconsistent quality of the calls. With VoIP, calls are routed through your internet, so distance no longer matters, and the quality of your calls is far superior.
Costs – VoIP may be more expensive than a standard phone system in some cases. However, in many cases, the overall costs of using VoIP will be offset because you will no longer need to pay for the line costs, physical hardware, and hourly labor associated with your current phone system. Overall I have found VoIP to be much cheaper / line than traditional phone lines.
Flexibility – VoIP can create flexible networks, changing how employees work and the business operates. In addition to offering internal telephony, VoIP systems allow you to connect multiple offices, make cheap international calls, or even integrate it with your video conferencing solution.
Voice over IP has become increasingly popular among business owners as a viable option to traditional phone systems. VoIP offers many benefits, such as superior call quality, cost savings, and flexibility. In a landscape where many voice systems are either no longer supported or cost a fortune to upgrade, VoIP is a great choice for businesses that need a reliable and flexible communication network.
If you're wondering whether VoIP is right for your business, the answer is an emphatic yes. If you are considering upgrading your telecommunications infrastructure or are looking for a VoIP solution to improve employee productivity, give our team a call. We are glad to help.
---
Would you like to be a Power User? Sign up for "The Fix" our Mac Tips and Tricks newsletter
here
.
If you have any questions you can reach
The MacGuys+
at 763-331-6227 or schedule an on-site visit
here
Trusted Mac IT for business owners in Minneapolis, St. Paul, Twin Cities Metro, and Western WI Area! Nation Wide, Co-Managed, Work Anyplace Mac IT Support.